The only gallery of it's kind  and Gem of the mid-Hudson Valley – the EQUIS ART GALLERY – is a purveyor of sophisticated artwork work where a white horse is not just white, a black horse is not just black and a beautiful horse is not just pretty!

---

---
SELECTED ARTWORKS PROMOTION
From now through August 31st, 2016 a number of works in the gallery are being offered for a 25% Discount. A full folder of the works is available on our FaceBook page. The follow is a list of the artists who have included all of their works priced over $100. 00 for this promiton
– Kenna Al-Sayed
– Gretchen Almy
– Mary Bridgman
– Kate Gwizdak Dardine
– Corinne Dupeyrat
– Carolyn Edlund
– Lisa Gordon
– Sheona Hamilton-Grant
– Juliet R. Harrison
– Elaine Juska Joseph
– Peggy Judy
– Sally Lancaster
– Heidi Lanino
– Frederique Lavergne
– Steve Messenger
– Kathi Peters
– Joanna Zeller Quentin
– Sandy Rabinowitz
– Lyne Raff
– Kimberly Kelly Santini
– Alecia Barry Underhill
– Diana Jensen Vestergaard
– Valarie Wolf
Read all about the gallery in the September 2014 issue of the Hudson Valley Mercantile. http://issuu.com/hudsonvalleymercantile/docs/hvmercantile-sept2014-f/15?e=1920931/9141757

---
The gallery showcases Paintings, Sculpture, works in Graphite and Fine Art Photography.
Owned by Juliet R. Harrison, Fine Art Photographer and Director of the Ex Arte Equinus, International equine art competition.
Equis Art Gallery located at 15 West Market Street in Red Hook, NY in the Mid-Hudson Valley.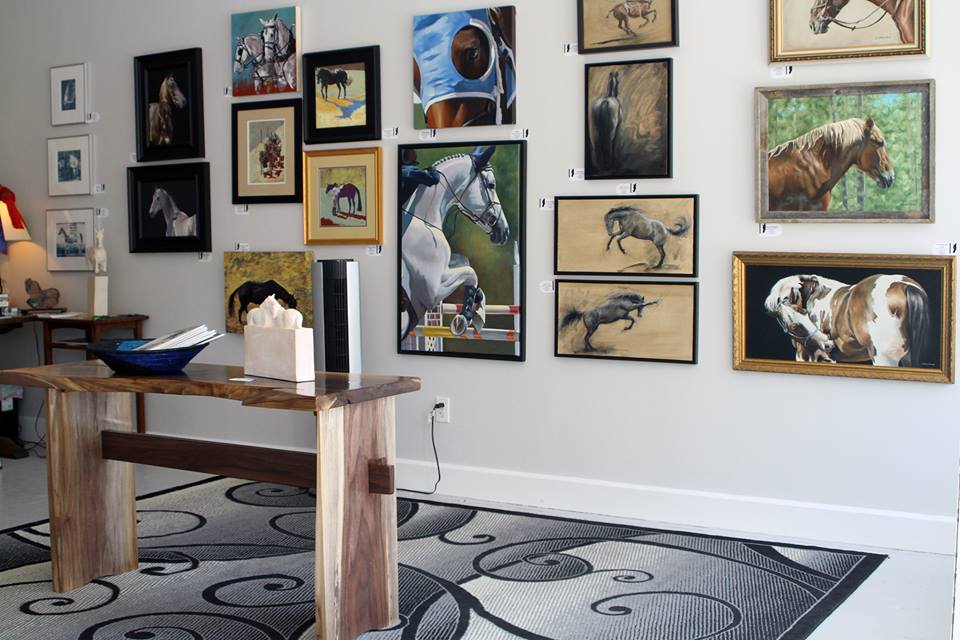 ---