---
The only gallery of it's kind  and Gem of the mid-Hudson Valley – the EQUIS ART GALLERY – is a purveyor of sophisticated artwork work where a white horse is not just white, a black horse is not just black and a beautiful horse is not just pretty!

---

Spring is not too far away……and with the better weather comes travel plans for Spring, Summer and Fall. If you are considering a trip to visit us in person, feel free to contact me for suggestions on where to stay and what else to do during your trip to the Hudson Valley.
MARCH ANNOUNCEMENT
We have partnered with gallery represented artist, Patricia Powers to support the Rare Species Conservatory Foundation in during the month of March. A portion of all sales of in-stock paintings by Patricia will be donated to the Foundation.
"RSCF is dedicated to preserving biodiversity through hands-on conservation programs rooted in sound science. We employ the "Flagship Species" concept to identify and conserve high profile, priority species in order to leverage protection for the ecosystems they represent.
RSCF designs sustainable recovery, reintroduction and protection programs for endangered species in the wild, and works collaboratively with governments and other conservation/research organizations to restore target species and protect critical habitats. We also provide consulting and technical services to conservation groups, and form educational, political and economic partnerships to expedite specific habitat and species conservation projects."
The Foundation was hard hit during the hurricanes that ravaged Florida last year and they are working hard to recover and to help those animal populations in the Caribbean threatened by the results of those storms. Click here to learn more about the Foundation – Rare Species Conservatory Foundation
And click on the gallery page for Patricia's work to see what is available. Help us help those working hard to save animal species throughout the world. Patricia Powers
---
Check out the video interview at Equestricon 2017, with gallery owner, Juliet R. Harrison
---
The gallery showcases Paintings, Sculpture, works in Graphite and Fine Art Photography.
Owned by Juliet R. Harrison, Fine Art Photographer and Director of the Ex Arte Equinus, International equine art competition.
Equis Art Gallery located at 15 West Market Street in Red Hook, NY in the Mid-Hudson Valley.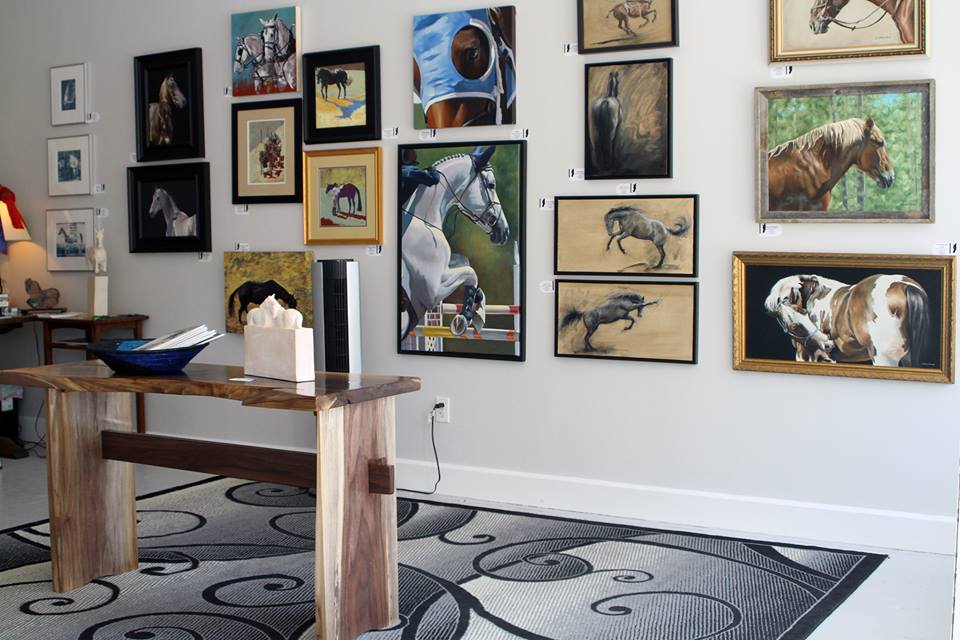 ---